100 Forms in 100 Days
GrantAdvisor.org and the Technology Association of Grantmakers (TAG) are excited to partner in the launch of "100 Forms in a 100 Days." By sharing your foundation's grant application with us (and making it publicly available on your website), you're joining a broader movement taking a crucial step to break down barriers to grant funding and build a more effective sector.
GrantAdvisor will feature you on the growing list of "ReFormers" (leaders dedicated to #FixTheForm). TAG will be analyzing the data to better understand the degree of likeness of grant applications and opportunities for greater collective impact.
LAUNCHING: April 15, 2021
ENDING: July 23, 2021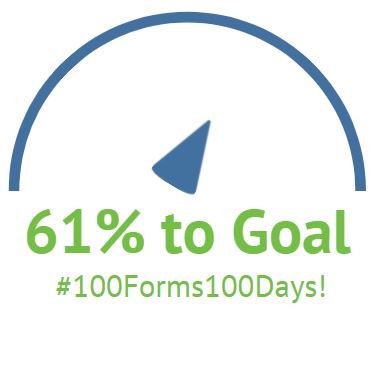 In Partnership With:

What is #FixTheForm?
#FixTheForm is a grassroots international movement to identify and fix the worst elements of funding application forms that waste time and money, and exacerbate inequities.
Over 2,500 reviews on GrantAdvisor.org say small (but impactful) changes to grant applications represent the top opportunity for improvement in the field.
To specifically identify the top changes needed, a survey was launched in November 2020. In less than four weeks it received 500 responses from grantseekers across nine countries, representing every shape, size, and activity area of the nonprofit sector.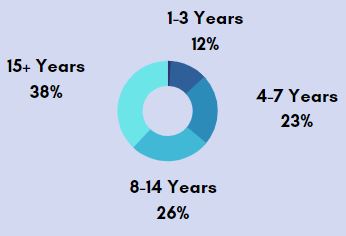 Top Result
"Not being able to see the full grant application ahead of time."
From the moment the first person responded to the survey to the 500th, there was clear consensus: this pain point is the top opportunity for the field. It received the most number of votes and the highest rating of pain.
There is a whole lot more we can (and need to) do together to #FixTheForm (see below). For now, we're building the movement by starting with the smallest change that can have a big impact (and just so happens to be the #1 pain point of grantseekers).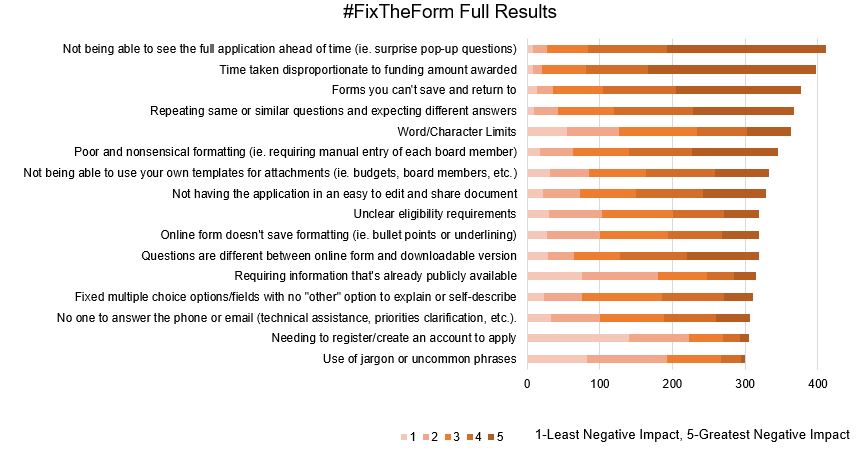 Why Fixing the Form Matters
"for many organizations, especially ones that are Black- or Brown-led and far more likely to be chronically under-funded, these are particularly harmful [practices]."

– #FixTheForm Survey Respondent
"I have literally lost hundreds of hours to troubleshooting and navigating poorly designed grant applications and portals."
"Making the application process pain-free and user-friendly will lower the barriers for the organizations that need your support the most."
"These changes will really help us be able to spend less time and money on form filling and more on the causes and people we support."
Who Is Leading #FixTheForm